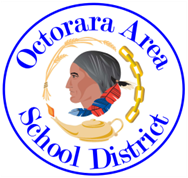 Maximizing Opportunities for Success

The Octorara Board of Directors approved the 2018-2021 Comprehensive Plan in the November 2017 after the state-mandated public review period. To review a copy of the OASD Comprehensive Plan Goals, Strategies and Action Steps, please select the link below. The OASD Comprehensive Plan is aligned to the Octorara Area School District Vision, Mission, and Shared Values and directs the work of the District as we strive to maximize opportunities for student success. For questions regarding the Plan, please contact Elena M. Tachau, Director of Curriculum and Instruction, at

etachau@octorara.org

and 610-593-8238 x5530.
Vision Statement

Octorara Area School District is a community of learners which nurtures in each person the skills necessary to shape the future with respect and integrity.

Mission Statement

The mission of the Octorara Area School District, through a partnership among school, community, and family, is to promote educational excellence in a safe, secure environment, empowering our students with the skills necessary to be successful, responsible members of society.

Shared Values

We believe . . .

Everyone is capable of learning.
A safe, secure environment is essential to a positive school experience.
Everyone has value, has something to contribute and should be treated respectfully.
Every student has the right to an education, and the school district has the responsibility to provide every student with the opportunity to obtain a high-quality education.
Individuals are responsible and accountable for their actions.
The responsibility for learning is shared by students, home, school, and community.
All students should be challenged to reach their full potential.
Freedom of discussion is critical to quality education.
Comprehensive Planning Committee Members

Teachers: Dawn Baldt (Counselor), Kimberly Knightly, Nina Thwaites, Deb Canby, Carol Dittoe, Ryan Kieffer (School Psychologist), Megan Munn, Jen Watson, Lisa Welsh

Administrators: Dr. Thomas Newcome, Superintendent; Lisa McNamara, Principal; Kathryn Michalowski, Director of Special Education; Jon Propper, Assistant Principal; Elena Tachau, Director of Curriculum and Instruction

Parents: Matt Hurley, Lisa Rohrer

Community and Business: Larry Constable, Jack Mariano, Dwayne Walton

School Board: Lisa Bowman, OASD Board President

Chester County Intermediate Unit: Dara Kline